Northland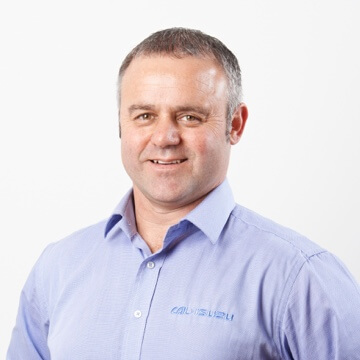 Shane Ward
Northland & Rodney
Shane is based in Whangarei, covering CAL>Isuzu truck sales from Puhoi to Cape Reinga and providing customers with fast, local and professional response times. Shane is a very loyal, local product of Northland. He was born in Te Kopuru, and raised and educated in Dargaville before relocating to live and work in Whangarei. Having travelled the Northland area extensively through both previous and current sales roles, as well as high-level Northland rugby commitments, this has enabled Shane to gain a great understanding of the geographical area and people, forming excellent relationships within both the rural and commercial communities.
Shane has three decades of heavy transport experience with excellent national contacts, great knowledge of products, suppliers, regulations and rules and understands how important the heavy transport industry is in keeping the nation moving.
In his spare time, and weather permitting, Shane can be found with his partner out in his boat exploring the Northland coast.
Waikato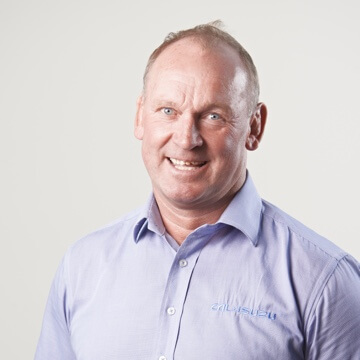 Pat Coleman
Group Sales Manager (Used Trucks) • Waikato
Pat Coleman has been in the transport industry since the day he left school. He started off as fleet serviceman at Vulcan tyres and then went into partnership forming a very successful new tyre shop called Speedy Lube and Tyre. As the desire to change occupation grew, he sold the tyre shop and bought a small truck sales firm called United Truck. After five years the decision was made to sell to Ashok at Commercial Autos Ltd, where a very good friendship began. A keen sportsman who enjoys rugby and diving especially, he has been selling trucks for more than twenty years and says the highlight is meeting with customers and making lifelong friendships.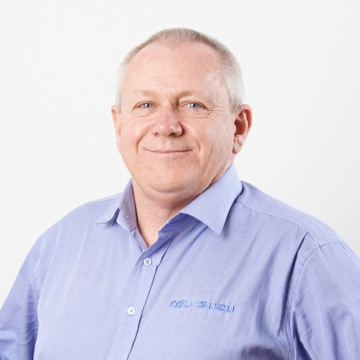 Ian Roberts
Sales Manager Waikato - New Trucks
With more than 37 years in the automotive industry, Ian has the experience to be able to put himself in your shoes (or cab).  Starting at 17, Ian began as a driver's assistant and as soon as he was old enough to get his heavy traffic license, he spent the following 10 years driving, and then a further 14 years as an owner-driver for a large freight company.
After 24 years on the road he began using that experience to sell trucks, and after 13 years working for a major Japanese brand, in his own words –  "I have moved to NZ's number one selling brand to open the next chapter in my career".
Married with two daughters, Ian is a keen fisherman, a sometime golfer who enjoys rugby and watching any sport with a V8 involved – whether on land or water.
Bay Of Plenty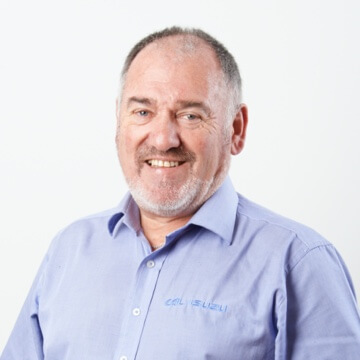 Gary McQuoid
Sales Manager, BOP, New Trucks
With 2 million kilometres and more than a few kegs under his belt, Gary is the perfect man to help you get the right truck for your needs.
Starting out in the mid-eighties as an owner driver delivering  Keg Beer  for Lion Breweries, over the next 20 years Gary put in more than 2million kilometres driving everything from concrete to curtainsiders, local to Linehaul.
Gary has been selling trucks for the pass 12yrs & returns to CAL>Isuzu with a wealth of experience that makes him the perfect partner to work with you to put together the best  spec, including overseeing the design and build, for your business. As Gary says "My objective is to deliver to you a truck that I am personally proud of"
Gary lives in Cambridge where you will find him working on his large section, when he's not fishing or at "the best kept secret in New Zealand" – The Walton Golf Club.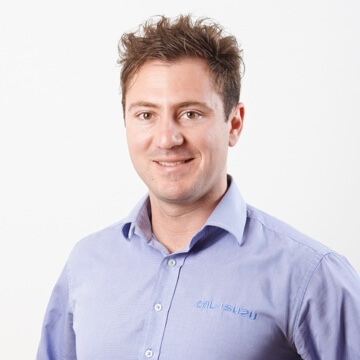 Mitch James
Bay of Plenty
Having driven trucks from the day he left school it's safe to say that heavy transport is in Mitch's blood.
Previously being employed by both Fonterra and McFall Fuels, Mitch has worked as a driver and a supervisor, over the years trucking has become a passion for him.
Mitch is as keen on motorsport as he is on trucks and when he's not at work, can be found competing in rallies at a competitive level